Self-Regulate, De-Stress & Manage Other Sensory Challenges Naturally
If you have sensory challenges, a dose of vestibular input can literally calm you for hours. You can self-regulate, de-stress and decompress.
Occupational Therapists have known about it's hidden ability and have since been used therapy swings as part of their practice for years.
And now you can reap all the benefits in your own home!
The Power Of Vestibular Input
What makes the Cuddle Swing so effective at helping you self-regulate your emotions is the magic of Vestibular Input-- a fancy way of saying 'the sensation of movement'.
When we rock a baby to sleep, we are using vestibular input to calm their nervous system.
Our Cuddle Swing provides the same sensory input which has a significant impact on a person's nervous system. Vestibular sensations also help the nervous system to stay organized and balanced.
Sturdy & Safe With Excellent Design - $50 Of Included Hardware
Our therapy swing are designed to be strong and resistant. The two-way stretch nylon is soft but durable. The swing is made to accommodate up to 900lbs.
No trips to the hardware store - every purchase includes $50 in hardware at no extra cost to you!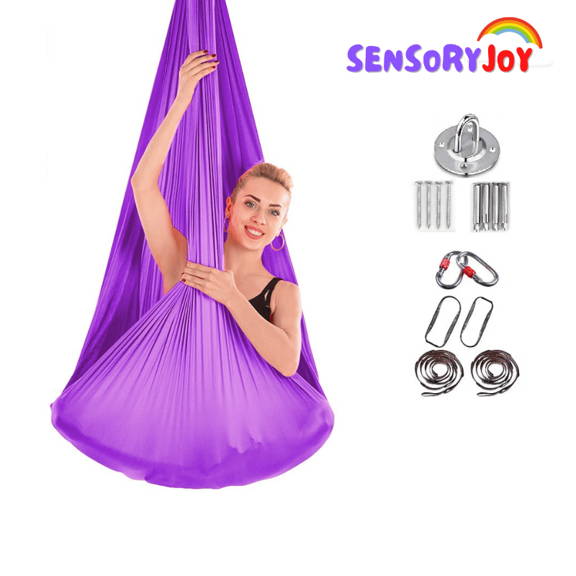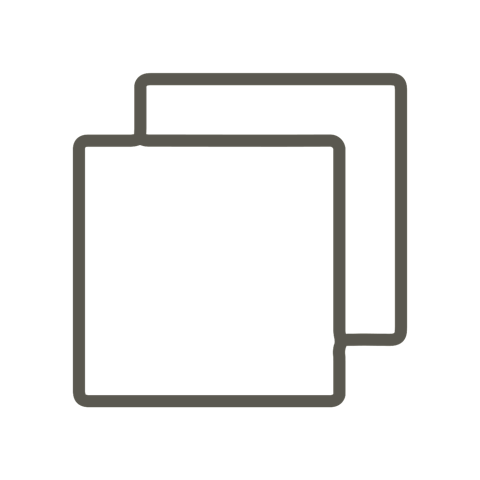 Made of soft nylon that does not sag to the ground like competitor swings!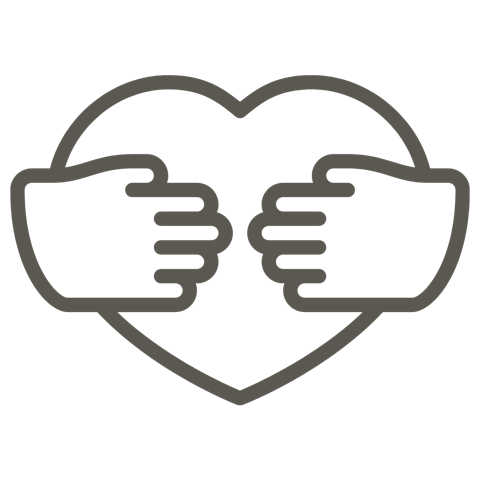 A GENTLE DEEP
PRESSURE
INPUT
Provides a calming & gentle ongoing hug-like effect.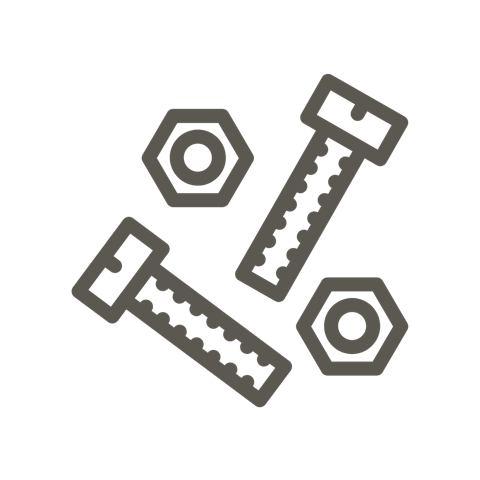 Comes with everything you need for easy setup in minutes.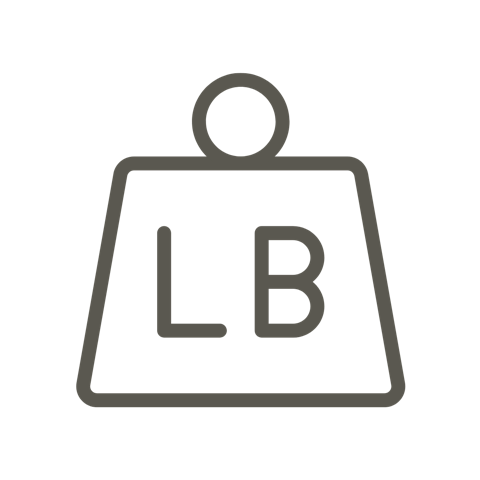 Holds up to 900lbs for a safe place for you.