Swinging into Self-Regulation: 5 Ways Therapy Swings Help Sensory Kiddos Reduce Meltdowns and Tantrums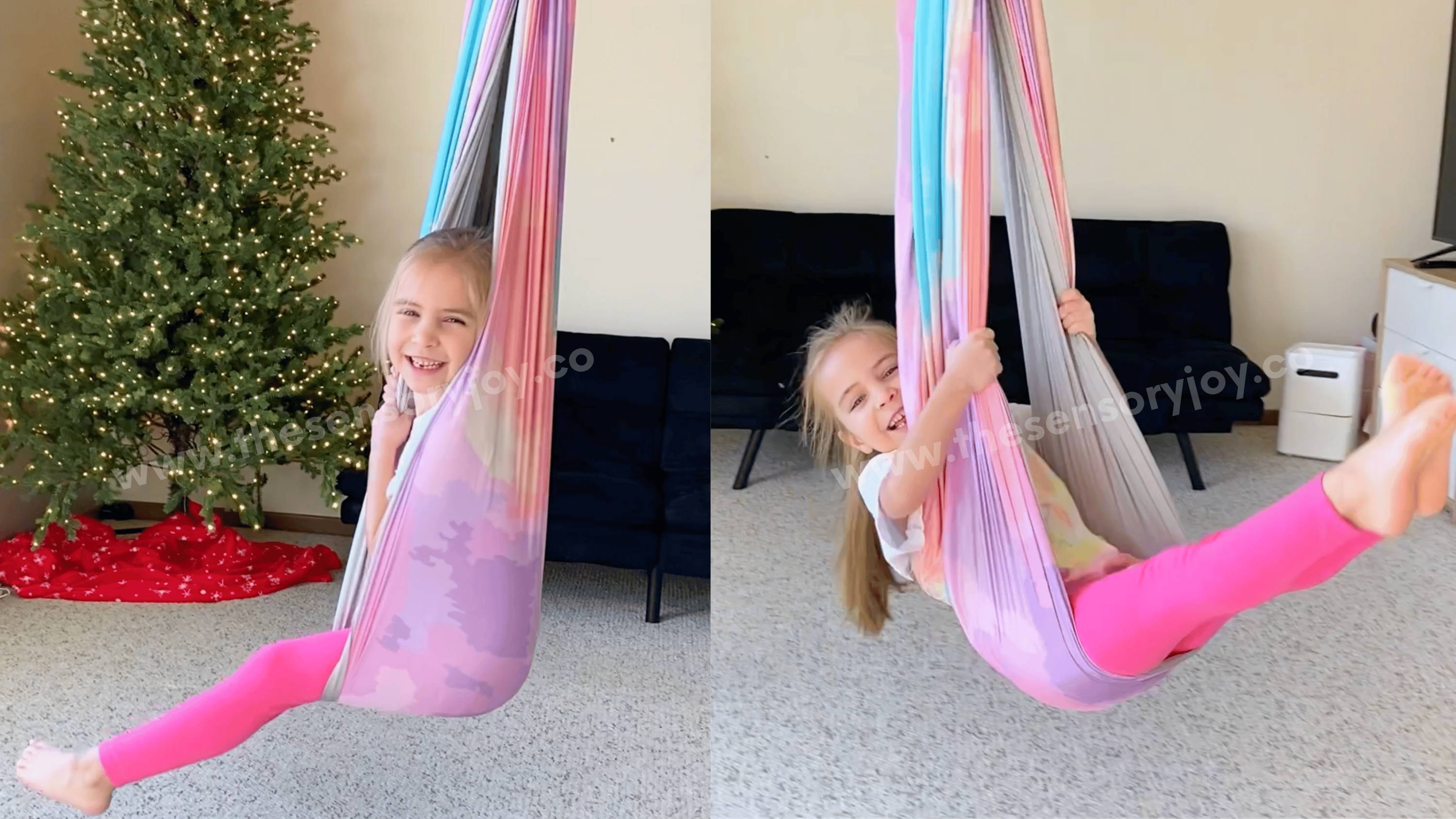 Are you a parent or caregiver of a child with sensory processing difficulties? You may be familiar with the challenges of dealing with meltdowns and tantrums triggered by sensory overload. However, therapy swings may offer a solution that you haven't considered.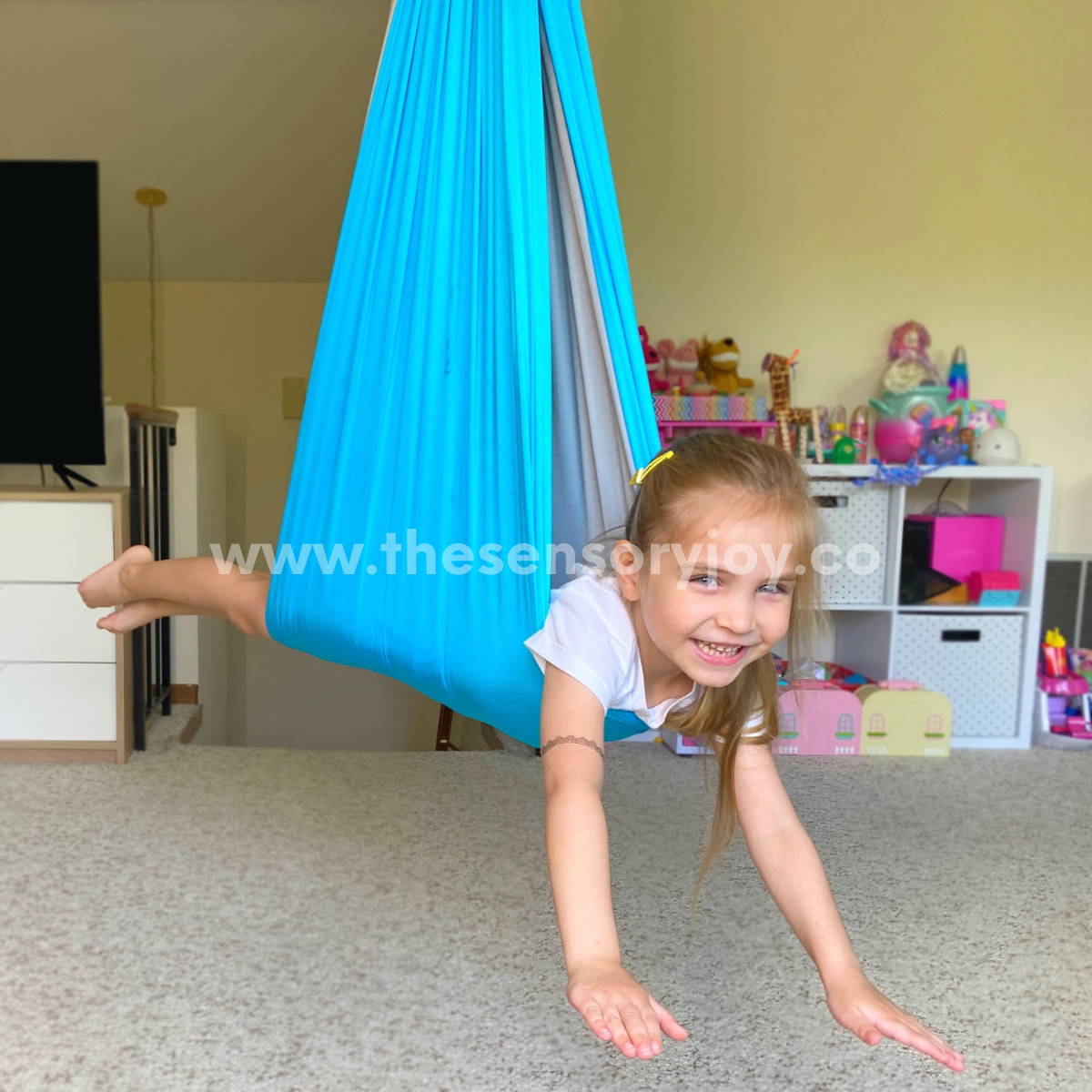 Therapy swings offer deep pressure input, which can have a calming effect on children with sensory processing difficulties. The sensation of being wrapped up or hugged can help to regulate a child's nervous system, reducing the likelihood of a meltdown.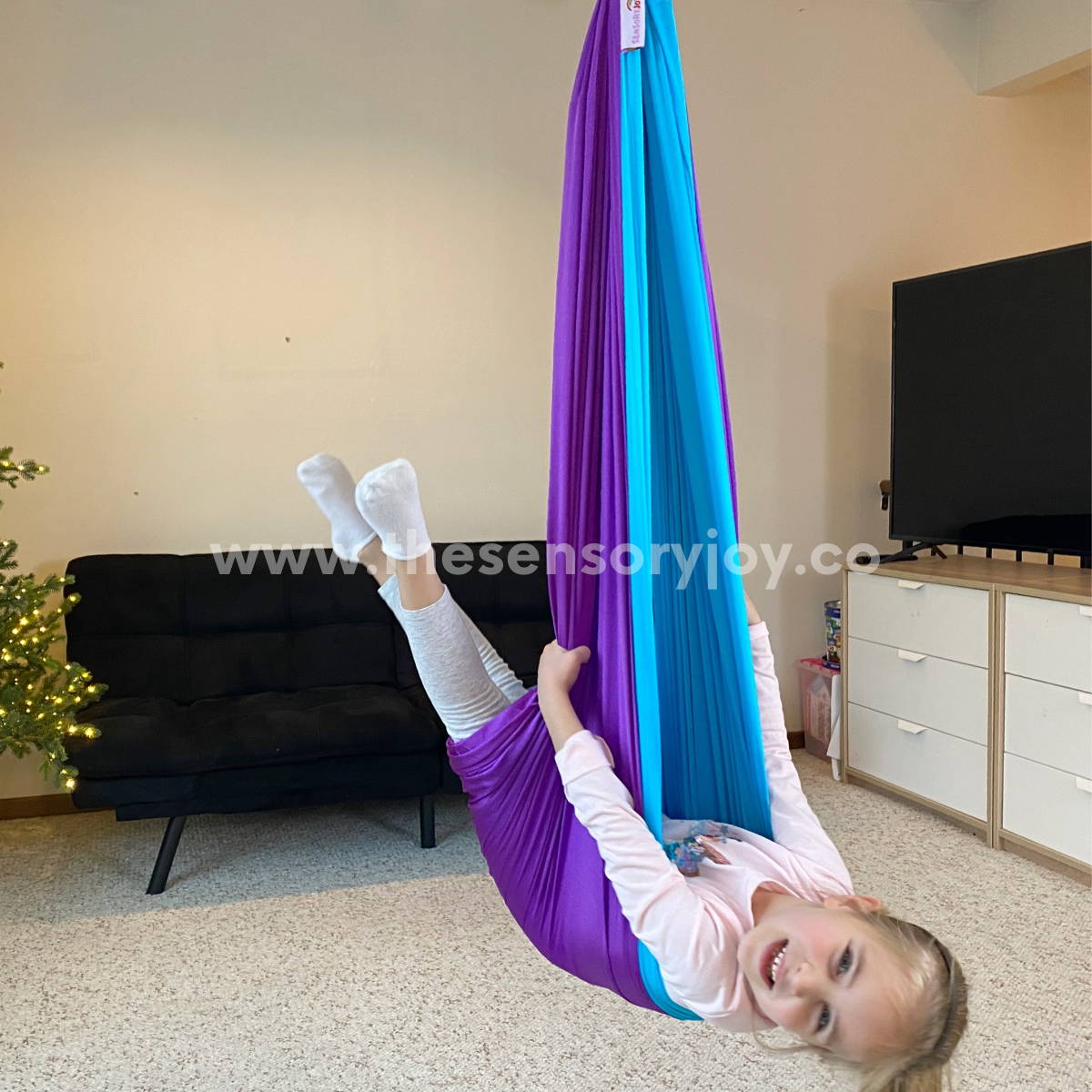 Encourages vestibular input
The swinging motion of therapy swings can provide vestibular input, which can be soothing for children. This type of input helps to develop balance and coordination, and can also help with focus and attention.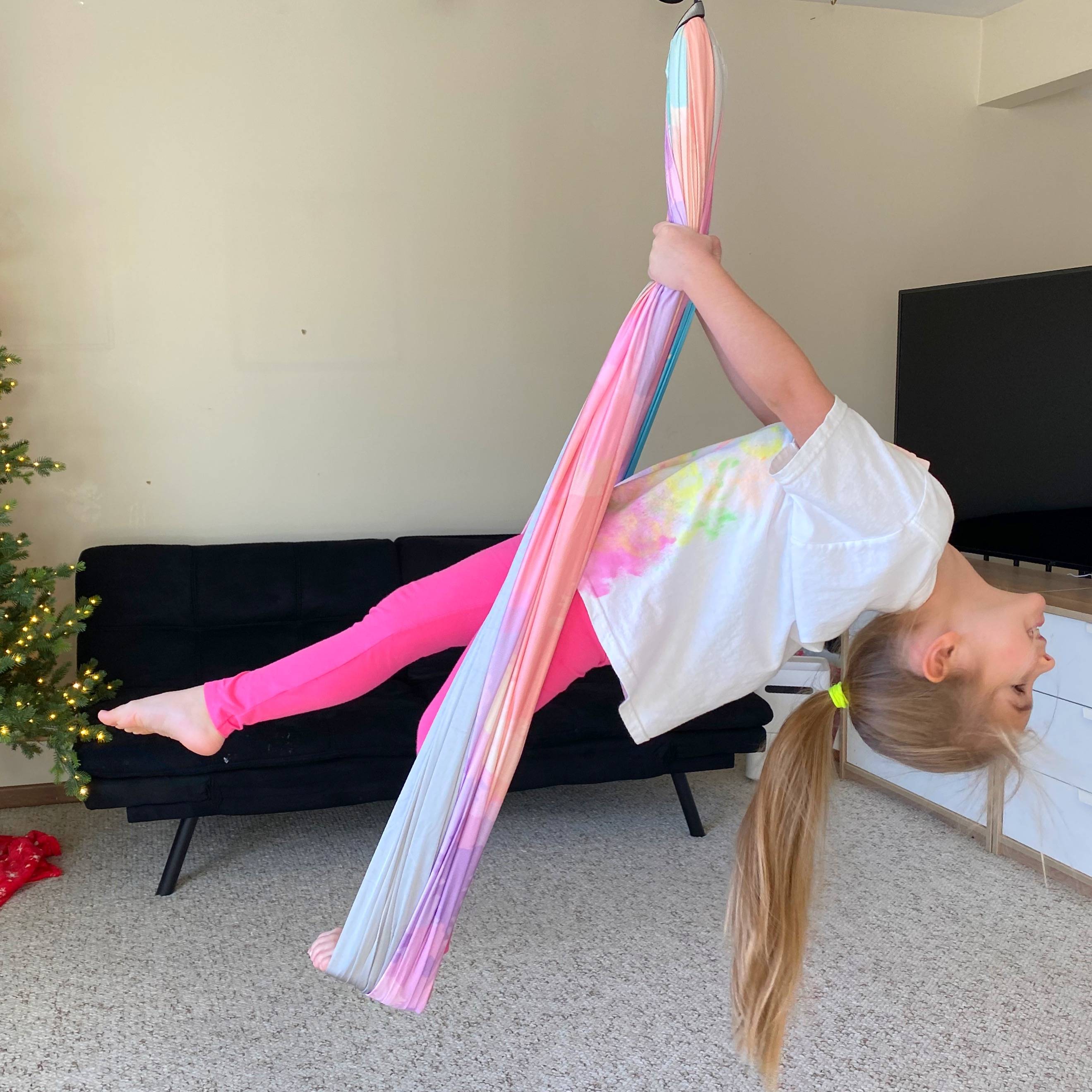 The pressure and movement provided by therapy swings can also help to promote proprioception, which is the awareness of our body in space. This can help to improve body awareness, coordination, and muscle tone.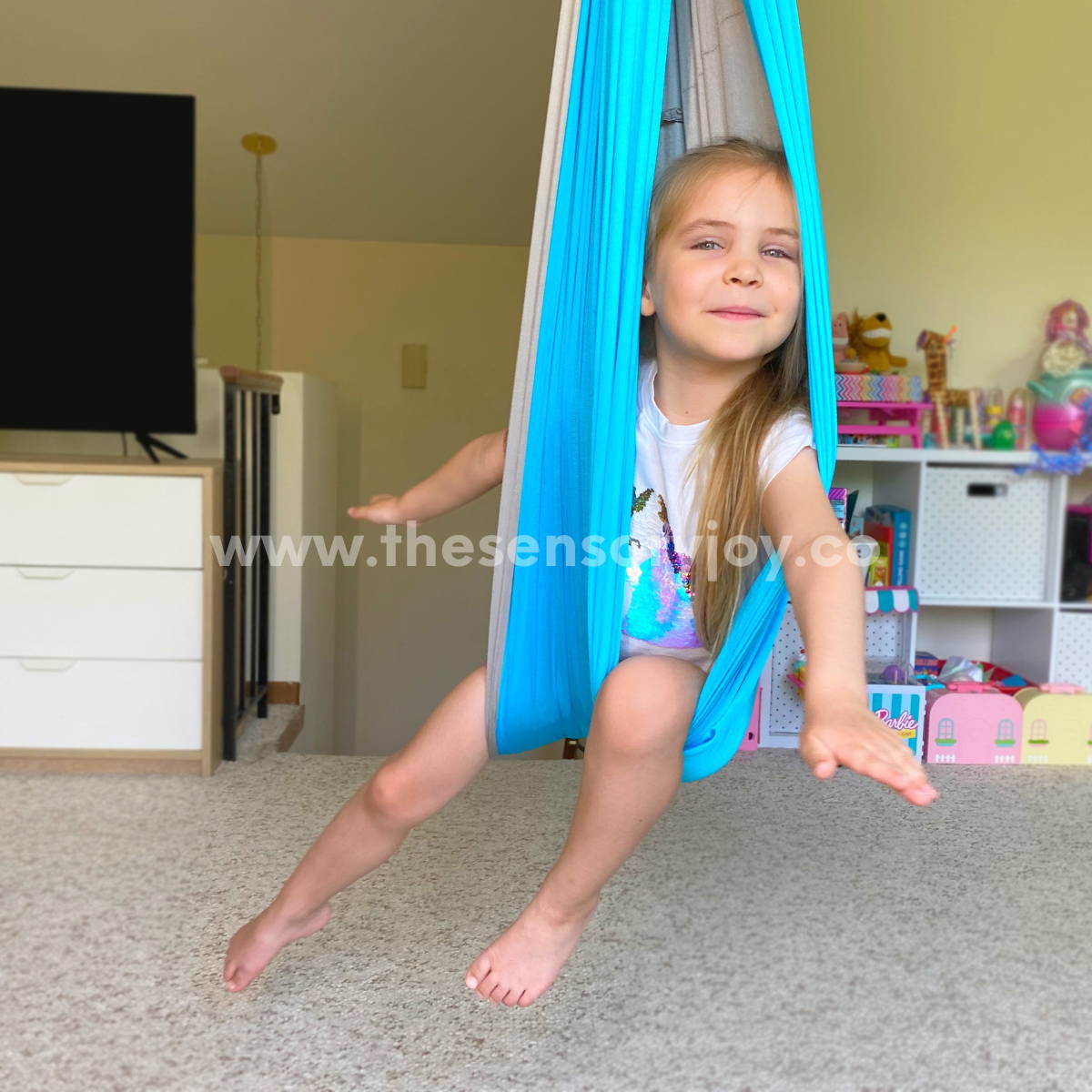 Allows for self-regulation
Therapy swings give children the opportunity to regulate their own sensory input, allowing them to move in ways that feel good to them. This can help children to feel more in control of their own bodies and their environment.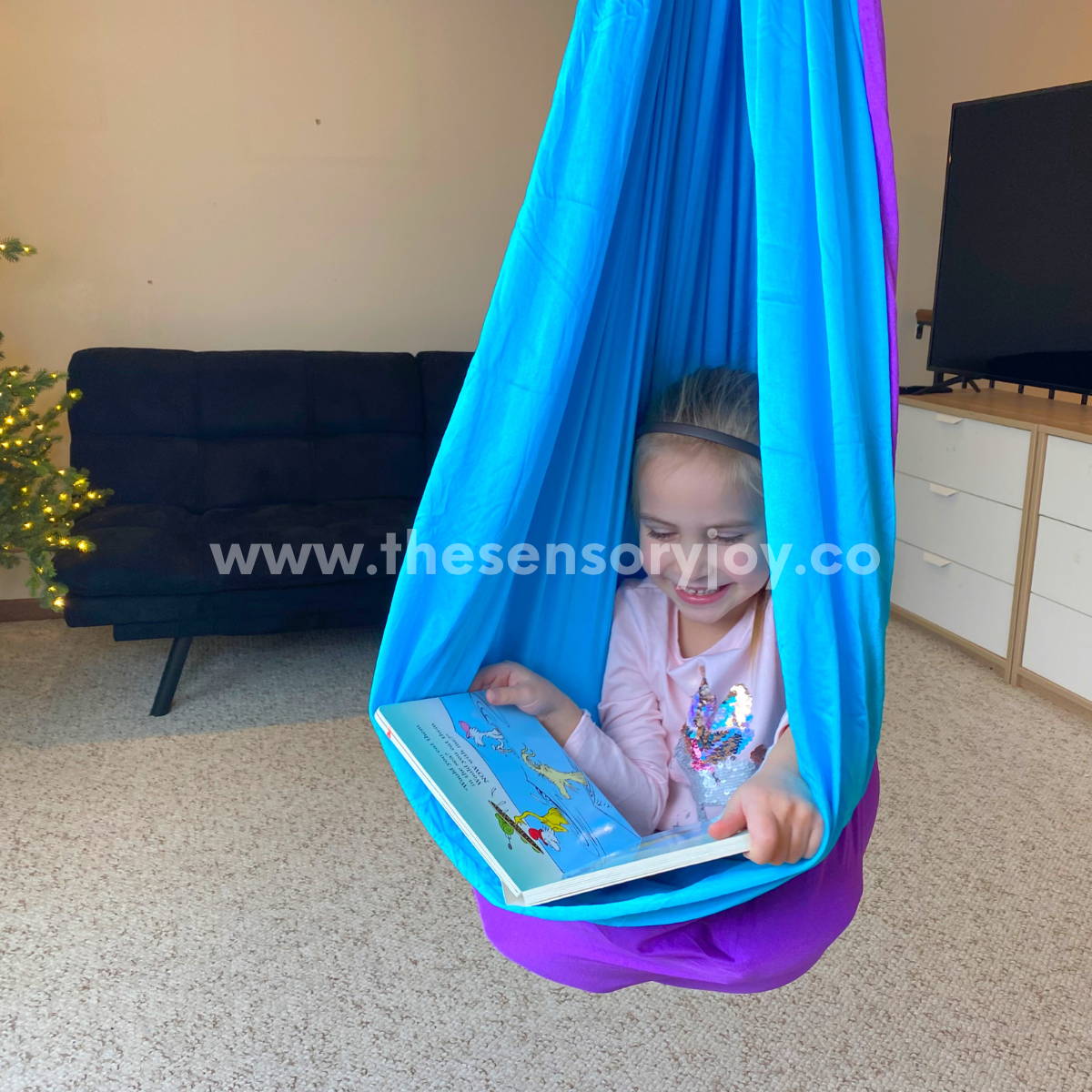 Therapy swings are a fun and engaging way for children to receive the sensory input they need. Children often enjoy the sensation of swinging, making it easier for them to stay in the swing for longer periods of time.
"This swing was the answer! My special needs daughter goes through moments of meltdowns, and then her behavior is uncontrollable. It's been two months since my husband hung it in her room, and she goes to it every day. The material hugs and calms her, giving her the compression she needs when overstimulated. For a special needs parent, this swing is a MUST! It is very worth the investment."




Claire P.
Here is what our customers have to say.
"I bought this for my son who is 3 years old with autism, and he absolutely loves this! It feels like a nice big hug keeps him calm and busy."
"The kids really enjoy it, they can sit and swing or twirl around. They have taken books and toys inside to play with them also."
"I purchased this for my son who autistic. He is 10 and weighs about 70 lbs and absolutely loves it. I am so happy I bought it for him."
What's included in the Cuddle Swing?
1 x Ceiling Hook Bracket

4 x Expansion Screws (for concrete ceilings)
4 x Self-Tapping Screws (for wooden ceilings)
1 x Carabiner
1 x Daisy Chain
1 x O-sling
1 - Installation Manual
1 - Drawstring Bag